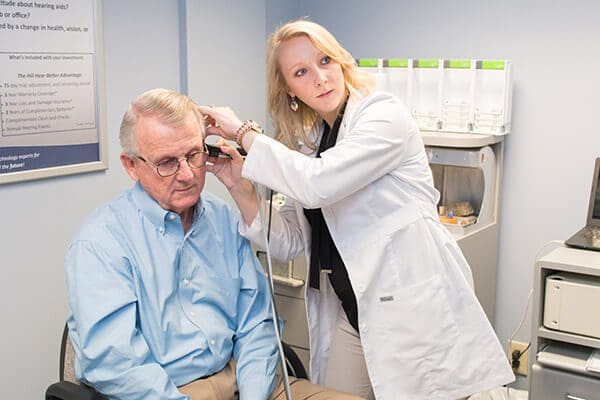 Hearing Matters
Our goal is to improve your hearing so that you don't miss what matters. When you visit us, you are our number one priority. We listen to your story to gain a full understanding of how we can help you find the best solution to improve your quality of life.
We will educate you about hearing loss and treatment options, so you leave feeling confident about our time together. To further ensure you are receiving the best care possible, our clinics feature the latest in diagnostic and treatment technology.
A Perfect Fit
An essential part of our evaluations is securing the perfect fit for your devices. Even the most expensive hearing aid can be useless if it is not positioned properly in the ear, measured for performance and fine-tuned accordingly.
Some of our favorite appointments begin with a patient that has nearly lost hope in hearing aids before coming to us. By making proper adjustments to the physical and acoustical features, we are able to help our patients get the most out of their hearing aids.
What We Offer
Our service doesn't stop after your hearing issues are addressed and treated. We follow-up with our patients regularly and offer effectiveness measures, fit adjustments/programming, wax removal, ongoing testing and counseling. We also offer hearing aid battery replacements, hearing aid repairs and cleanings.
To accommodate each person's individual needs, we also carry many different hearing aid models from the following manufacturers: Starkey, Oticon, Phonak, ReSound, Signia and Widex.
We understand the value of hearing and we do whatever we can to be here for you to optimize your auditory experience.