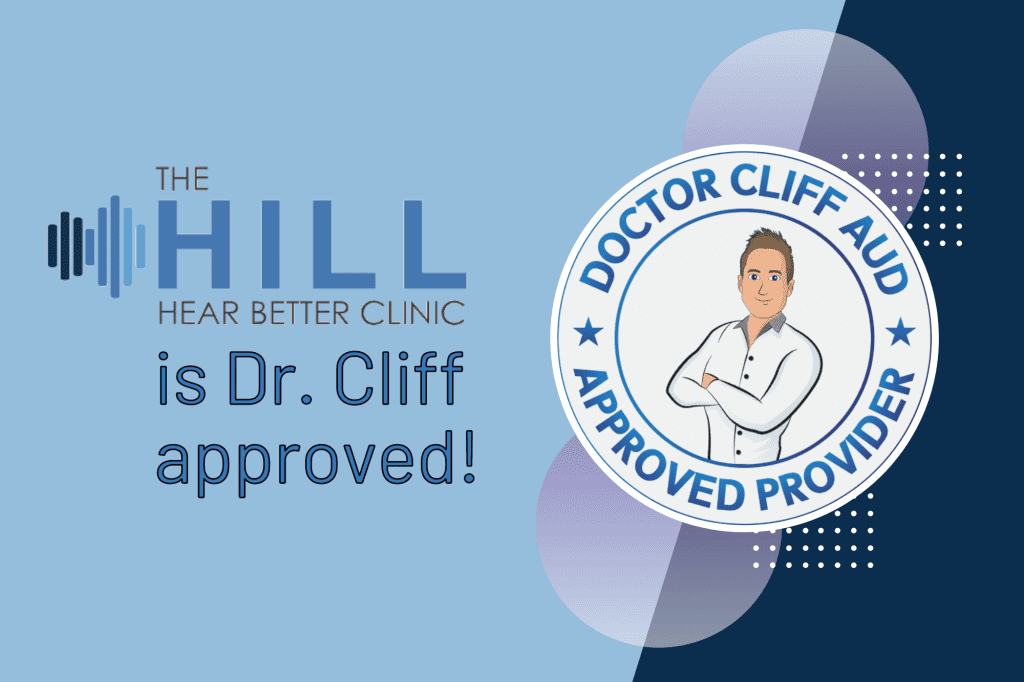 For over three decades, The Hill Hear Better Clinic has worked to provide the best treatment possible to those suffering from hearing loss and tinnitus. We've always treated each patient with compassion and utilized the most advanced technology to find solutions for each individual's needs. Now we're proud to announce that The Hill Hear Better Clinic is Dr. Cliff approved! As part of his network of providers, we commit to best practices in audiology.
What does it mean to be Dr. Cliff approved? Dr. Cliff Olsen is one of the world's most well-known audiologists thanks to his successful YouTube channel. He works tirelessly to educate consumers about their options for hearing loss treatment as well as the importance of best practices in audiology. Between product reviews, educational content, and advice, Dr. Cliff has filled his YouTube channel with hundreds of professional-grade, easy-to-understand videos. There's always something new to learn at Doctor Cliff, AuD!
The Doctor Cliff AuD Approved Provider Network
In an effort to help those with hearing loss find the best possible care, Dr. Cliff launched the Approved Provider Network. This network connects patients with Dr. Cliff-approved hearing care professionals who commit to providing outstanding treatment. By following best practices in hearing care, these clinics and professionals can help patients find solutions for their hearing loss. Learn more about Dr. Cliff and the Approved Provider Network on his website.
Hearing loss treatment benefits your long-term health and well-being. It may occur naturally or as the result of illness or trauma over the course of your life, but it affects more than just a single sense. Hearing loss can contribute to cognitive decline, balance issues, depression, and other health issues. Midlife hearing loss is considered the largest modifiable risk factor for dementia. So by following Dr. Cliff's best practices in hearing loss treatment, we help you improve more than just your hearing – we help you live better! See Dr. Cliff's list of best practices here.
We're thrilled to join a network with every patient's best interests at heart. At The Hill Hear Better Clinic, we love to help our patients do just that by finding the right hearing loss solution for each individual Becoming Dr. Cliff approved is a step forward in our mission to provide you with the highest level of care. Make an appointment today and hear the difference!